Development. NET and Java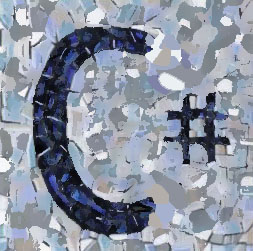 We develop projects in collaboration with our customers, forming teams and providing professionals with expertise in different methodologies, technologies, throughout the process of developing and implementing the solution.
We work with software applications on Java platforms (J2EE),. NET, XML and Web Services, applying the techniques and methodologies of design and appropriate development for each project.
The application of design patterns suitable for each project and the stringent quality controls (Stress testing, etc..) Ensure the delivery of high quality services.
We build software solutions using standard technologies to ensure flexibility, portability, high availability and performance (EJB, JDO, JMS, JDBC, JNDI, Java Connector, XML, etc.).
We are experts in Java, Visual Basic, C #, ASP, MSSQL, SEO web positioning.
EJB's, Servlet, JSP's, Spring, JSF, Web Services... The development team of Asis Consultores have extensive experience in developing these technologies, as well as the Eclipse platform, Visual Studio 2005 and 2008. NETs.
Projects with other Web technologies.
AJAX, Javascript, CSS, PHP and MySQL technologies are being used on most Internet portals. We are not an exception and we can also develop using these platforms achieving significant cost savings.
We are also able to perform the integration between systems with consequent benefit to our customers.